One of the Hottest Home Improvement Franchise Available Today!
One of the Highest Roi Franchises in the Home Services industry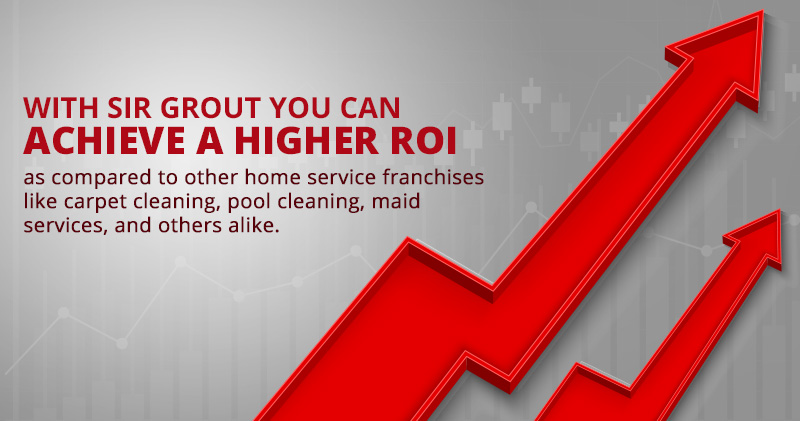 The Demand for Hard Surface Restoration is Only Increasing!
Thousands of square meters of tile and stone are being installed every day nationwide and will eventually need restoration services. Therefore, the demand for hard surface restoration services is ever-growing, making them more profitable than many other home services. With a relatively small investment, you will get a tried-and-true business model that offers multiple revenue streams, setting you on the path to a high return on investment.
Bathroom and Hard Surface Restoration is a Multi-Billion Dollar Industry Climb on This Rocket Ship to Success!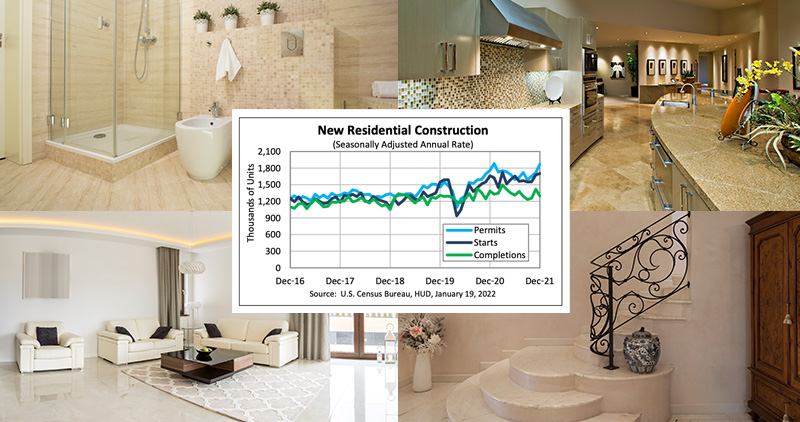 5 franchises for the price of 1
Sir Grout provides not only one but five key hard surface restoration services that are in high demand given the need for homeowners, business owners, and brokers or real estate agents to maintain or increase their property's value. These services include grout & tile restoration, stone restoration, no sanding wood restoration, slip resistant applications, and high durability coatings - it's like having five businesses for the price of one!

We Provide Everything You Need to Be Successful
Sir Grout provides franchisees with marketing materials, training programs, and business tools to help ensure their success. Our superior products and state-of-the-art technologies serve as a guiding light; however, Sir Grout franchisees not only benefit from our proprietary processes and products, but also from the knowledge and support that is provided to them during training, which is divided into three components: grout & tile (20 hours), sales & operations (20 hours), and stone restoration (45 hours). Our superior training and constant support makes our processes easy to master, and we accompany you every step of the way to help ensure your franchise's success!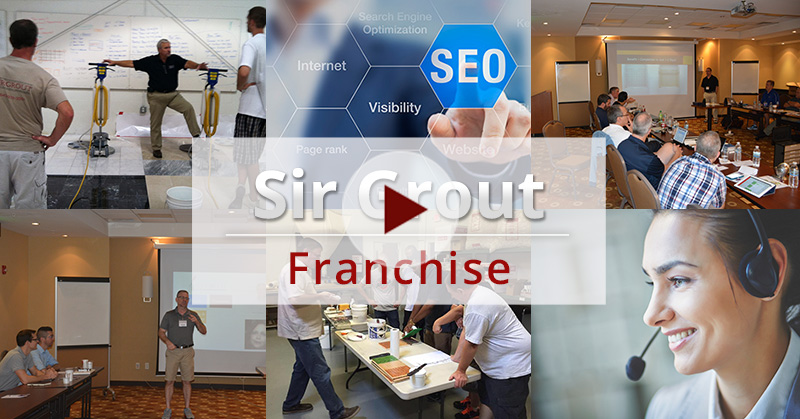 Furthermore, you can rely on extensive digital marketing support, thanks to an up-to-date technological platform, and an in-house business center that will take care of answering your calls and setting up your appointments so you can focus on running your business.
Meet the Founders of Sir Grout
The proven leadership experience and entrepreneurial achievement of Sir Grout's founders, Jeff Gill and Tom Lindberg (who is a Six Sigma Trained Black Belt), results in a business model that is designed for a high return on investment and a highly successful start for franchisees. Both Jeff Gill and Tom Lindberg are seasoned business leaders who spent more than 20 years in corporate-America. Their proven track record in sales training, business development, personnel, and marketing fosters entrepreneurship, and with their ongoing support, franchisees can consistently execute effective sales and marketing programs.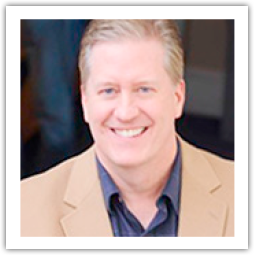 Tom Lindberg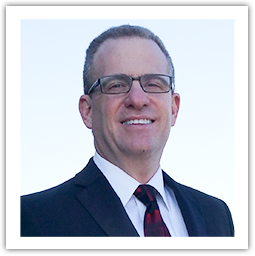 Jeff Gill
Meet the Sir Grout Founders - simply fill out the
"Speak to the Sir Grout Founders"
form on this page.
Top 10 Reasons to Join Us!
We are an Entrepreneur Franchise 500 Company and one of the lowest cost franchises compared to the size of the financial return. Many of our owners recoup their investment in the first year.


We are a breeding ground for successful franchises.


We have one of the highest franchise retention rates in the industry at 94% over the past 15 years.


Virtually all franchises have increased revenues year over year.


Every year we set new revenue records.


43% of our franchise owners own at least 2 franchises.


The founders are still the main part of your training and day to day support. What you see is what you get!


We are an innovation machine. We have announced a new product or service every year for the past 10 years.


Community is a real thing at Sir Grout. Our owners and founders all work as a community to assist in your success. We all believe the success of the brand depends on everyone involved. Just ask any of our owners.


We provide extensive training, marketing support, and an in-house business center that will take care of answering your calls and setting appointments so you can focus on running your business.
Franchises Going Fast - Lock Up Your Territory Quickly!
At Sir Grout, we have been able to successfully expand our business model nationally and internationally with over 45 locations in the United States. We look for creative self-starters who want to take control of their lives by being their own boss and working towards financial and personal independence. As part of our growth strategy, we continue to look for investors in key markets within the USA and abroad.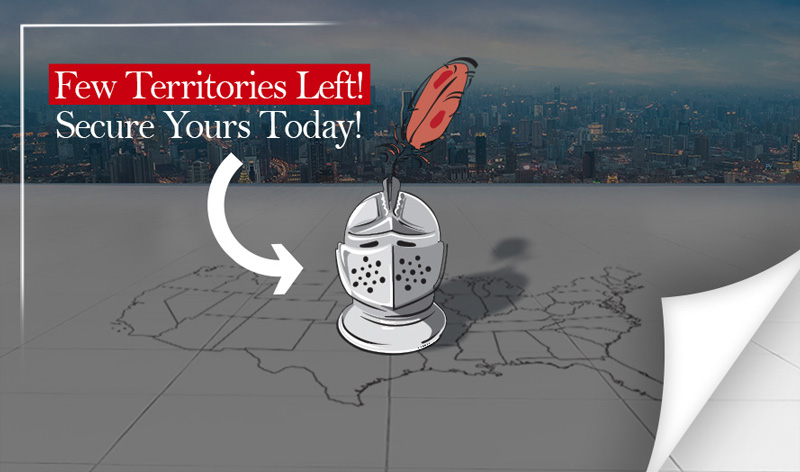 Sir Grout is a Recommended Business Model
Sir Grout is the only hard surface restoration company of its kind ranked in Entrepreneur Magazine's Top Franchises list for 8 years in a row. Also BoomerIncomeIdeas.com recommends Sir Grout as a top business in a box as you can see in the video below.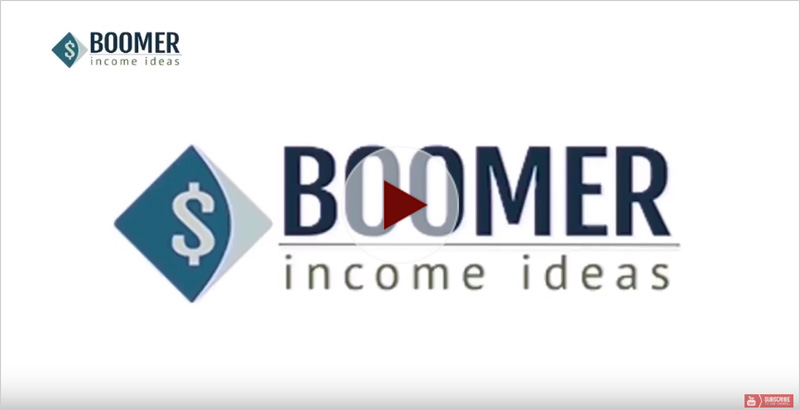 In addition, our local franchisees have been recognized multiple times for superior services by Angie's List, HomeAdvisor, TrustDale, and thousands of satisfied customers.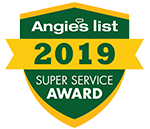 Why a Sir Grout Franchise?

Since Sir Grout's inception in 2005, our unique hard surface renewal processes and proprietary products, including our flagship ColorSeal process, have set us apart from other franchise opportunities in the market. In just a few years, we were able to create a compelling franchise brand with locations all over the United States and abroad by incorporating the Six Sigma methodology into our business model.
Transform Spaces and Wow Your Customers Be the only one in your local area to do the following:
Tile & Grout: Floors | Tile & Grout: Showers | Stone | Wood
Click Photo to Enlarge
Still Need More Convincing? Listen to Our Franchisee Testimonials
If you want to start your path to a successful business venture, contact one of our founders today by filling out the
Speak to the Sir Grout Founders
form on this page. We look forward to hearing from you!