Sir Grout Now Offering 0% Financing for 36 Months to New Franchisees
For a limited time, the company will finance the franchise fee for prospective business owners interested in opening a franchise.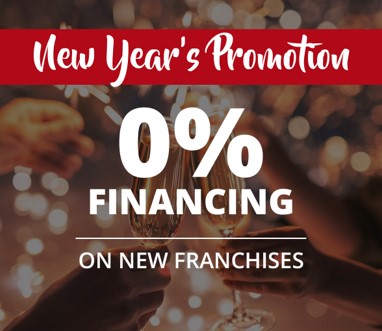 ATLANTA, GA – (01/07/2021 7:00 AM EST) Sir Grout, a leading innovator in the hard surface restoration industry that recognizes the special needs of homeowners and businesses, is proud to announce the launch of its New Year's promotion. For a limited time, the company is offering 0% financing for 36 months on the franchise fee for prospective business owners who open a new franchise.
Sir Grout was founded in 2004 by Jeff Gill and Tom Lindberg, seasoned business leaders with a proven track record in sales training, personnel development, business development, and marketing. The company attributes its 15 years of success to its solid business model, continued product innovation, incredible customer satisfaction rate, low start-up costs, high return on investment, extensive training, and proven traditional and digital marketing strategies. With this new promotion, the company aims to help restore confidence in those interested in starting a new business but who may have reservations due to the COVID-19 pandemic.
"We understand that starting a new business, especially amid a pandemic, can be a scary leap to take," said Gill. "The key is finding a business that can survive and is needed regardless of the circumstances. At Sir Grout, we have developed a nearly recession-proof business model. We have been able to successfully expand our business model nationally and internationally with over 45 locations in the United States. The demand for hard-surface restoration services is ever-growing, making them more profitable than many other home services."
Ranking for nine years on Entrepreneur Magazine's Franchise 500, Sir Grout is a recognized leader in the hard surface restoration industry. One benefit of owning a Sir Grout franchise is it essentially provides owners with access to five separate franchises for the price of one. The company specializes in grout and tile restoration, stone restoration, wood floor (no sanding) restoration, slip-resistant applications, and high durability coatings—all within one single franchise.
Before opening a Sir Grout Franchise, franchisees receive world-class training and support from the company's founders, which is broken down into three categories: approximately 20 hours of comprehensive technical training; 20 hours of sales and operations training where franchisees learn Sir Grout's proprietary sales methodology, software system and all tools necessary to run a successful franchise; and 45 hours of stone training. In addition to extensive training, the company also offers All-In-One digital marketing support and an in-house business center that will take care of answering calls and setting appointments so owners can focus on running their business.
Sir Grout has one of the highest franchise retention rates in the industry at 94% over the past 15 years. The company also has a proven track record of having one of the highest returns on investment in the home service industry.
"When you are looking for a franchise to build your future on, you want a franchise that is as close to recession-proof as possible," said Lindberg. "You want a franchise that isn't going to be subjected to the economy and that isn't seasonal. In short, you want a franchise that will produce an income year-round during almost any situation. That's exactly what you get when you buy a Sir Grout franchise. During the great recession, which began in 2007, Sir Grout continued to grow every single year. By July of 2020, our company had rebounded successfully from the COVID-19 pandemic, with appointment volume each month exceeding the previous year, demonstrating that consumers always want to feel and look clean and protected."
For more information, please fill out the "Speak to the Sir Grout Founders" form on this page or call
(866) 476-8863
.