Granite Restoration Franchise
Are you looking for a granite restoration franchise opportunity? Look no further than Sir Grout when you want to become a franchise owner and build a future.
A Sir Grout franchise gives you the opportunity to take charge of the security of your future and allows you to achieve the dream of being your own boss. The good news is, a Sir Grout restoration franchise is much more than just a granite restoration franchise. When you purchase a Sir Grout franchise, it's like buying five franchises in one. Your Sir Grout franchise includes grout and tile restoration,
stone restoration
, no sanding wood floor restoration, slip resistant applications, and
high durability coatings
.

We're proud of the training our Sir Grout franchise owners receive. When you buy a Sir Grout franchise, your training includes every aspect for the restoration of grout, tile, stone, wood floors, and also for the application of anti-slip and high durability coatings. This training is extensive and will give you the knowledge and confidence you need to run your Sir Grout franchise. You will also get training in the business end of your granite restoration franchise. Whether you already have experience as a granite restoration franchise owner or not, the training you get with us will give you everything you need to run your Sir Grout franchise. Since you get so much more with your Sir Grout franchise than just a granite restoration franchise, you will always have hard surface restoration services that are in demand.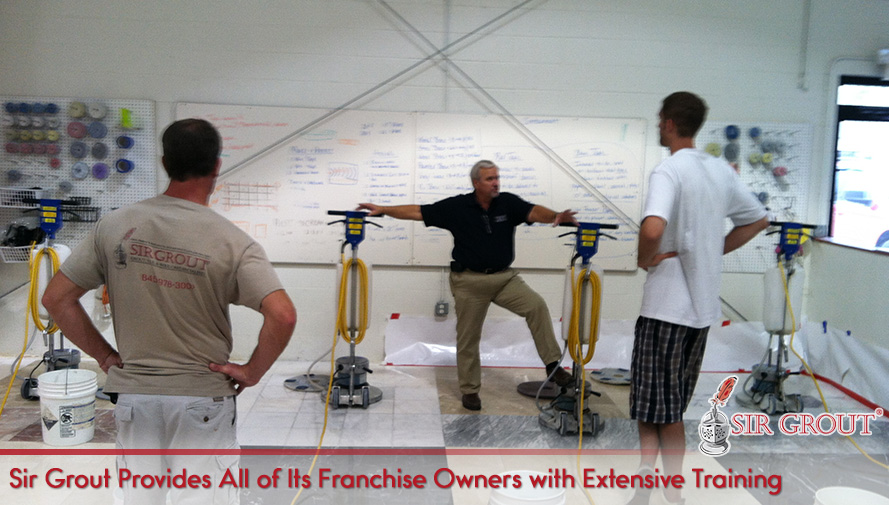 We Provide You Everything You Need to Be Successful
Sir Grout provides franchisees with marketing materials, training programs, and business tools to help ensure their success. Our superior products and state-of-the-art technologies serve as a guiding light Sir Grout franchisees benefit from. Our franchisees are provided with all the knowledge and support they need during training, which is divided into three components: grout & tile (20 hours), sales & operations (20 hours), and stone restoration (45 hours). Our superior training and constant support makes our processes easy to master, and we accompany you every step of the way to help ensure your success with your granite restoration franchise!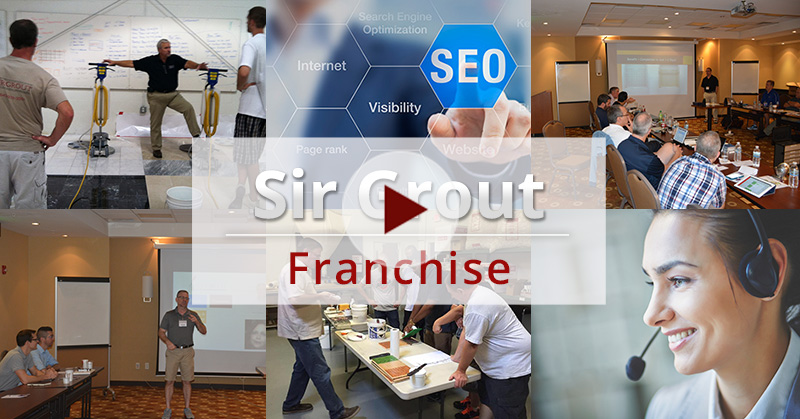 Furthermore, you can rely on extensive digital marketing support, thanks to an up-to-date technological platform, and an in-house business center that will take care of answering your calls and setting up your appointments so you can focus on running your business.
A Sir Grout granite restoration franchise also comes with All-in-One Digital Marketing Technology that includes professional SEO optimized websites for Sir Grout franchise owners. These websites are designed to help customers find you when they are looking for a granite restoration service or other hard surface services.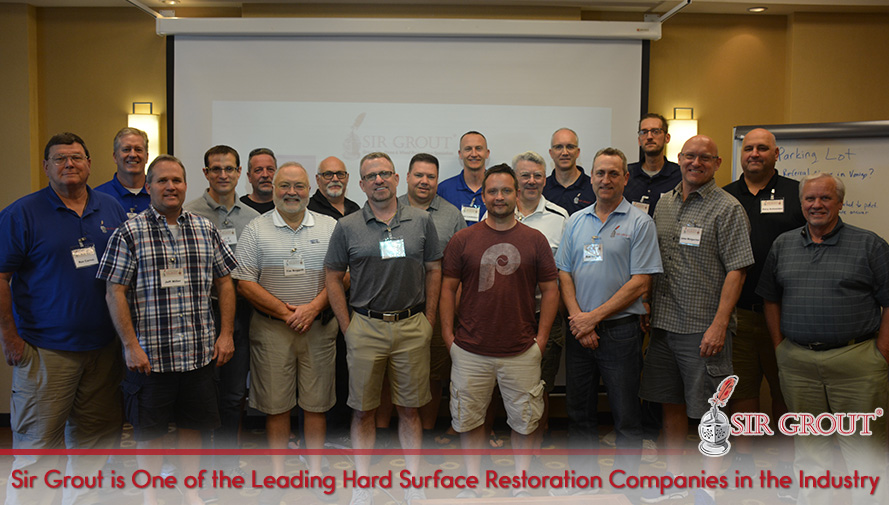 Why a Sir Grout Franchise?

Our local franchisees have been recognized multiple times for superior services by Angie's List, HomeAdvisor, TrustDale, and thousands of satisfied customers.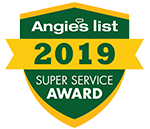 Since Sir Grout's inception in 2005, our unique hard surface renewal processes and proprietary products, including our flagship ColorSeal process, have set us apart from other franchise opportunities in the market. In just a few years, we were able to create a compelling franchise brand with locations all over the United States and abroad by incorporating the Six Sigma methodology into our business model.
Listen to Our Franchisee Testimonials
(866) 476-8863
to learn more how you can own a Sir Grout franchise. If you prefer, you can
click here to speak to the Sir Grout founders
who can get you started with a Sir Grout franchise today. We look forward to having you join us as part of the Sir Grout family.