Welcome to the Sir Grout Franchise Blog where we discuss topics of interest pertaining to the franchise market, home services franchises, and the Sir Grout Franchise opportunity within the hard surface restoration industry.
Published March 05, 2015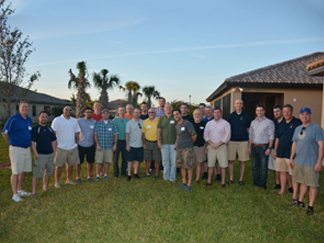 Sir Grout Franchises Reunite for Annual Meeting and Award Ceremony
Each Sir Grout franchise is an important part of our nationwide and international Sir Grout family and, just like a typical family reunion, we all come together once a year in Estero Beach, Florida for our Annual Sir Grout Meeting and Award Ceremony. What could be better than reuniting in a beautiful place with a like-minded group of individuals...
READ MORE